The Cozy Cathy Fingerless Gloves combine a circular-patterned stitch and soft fur accents.
Today's project is a fun set of fingerless gloves, which use a unique stitch pattern for cute and feminine results!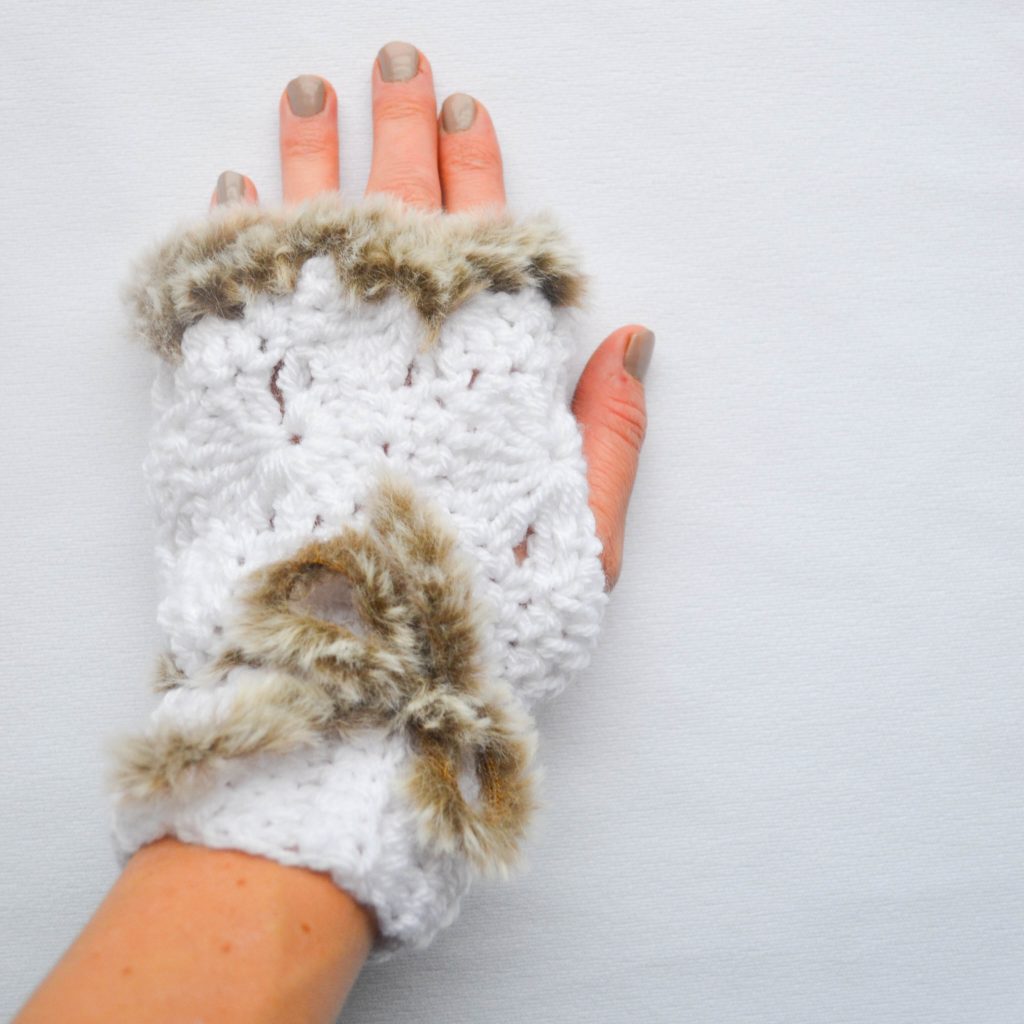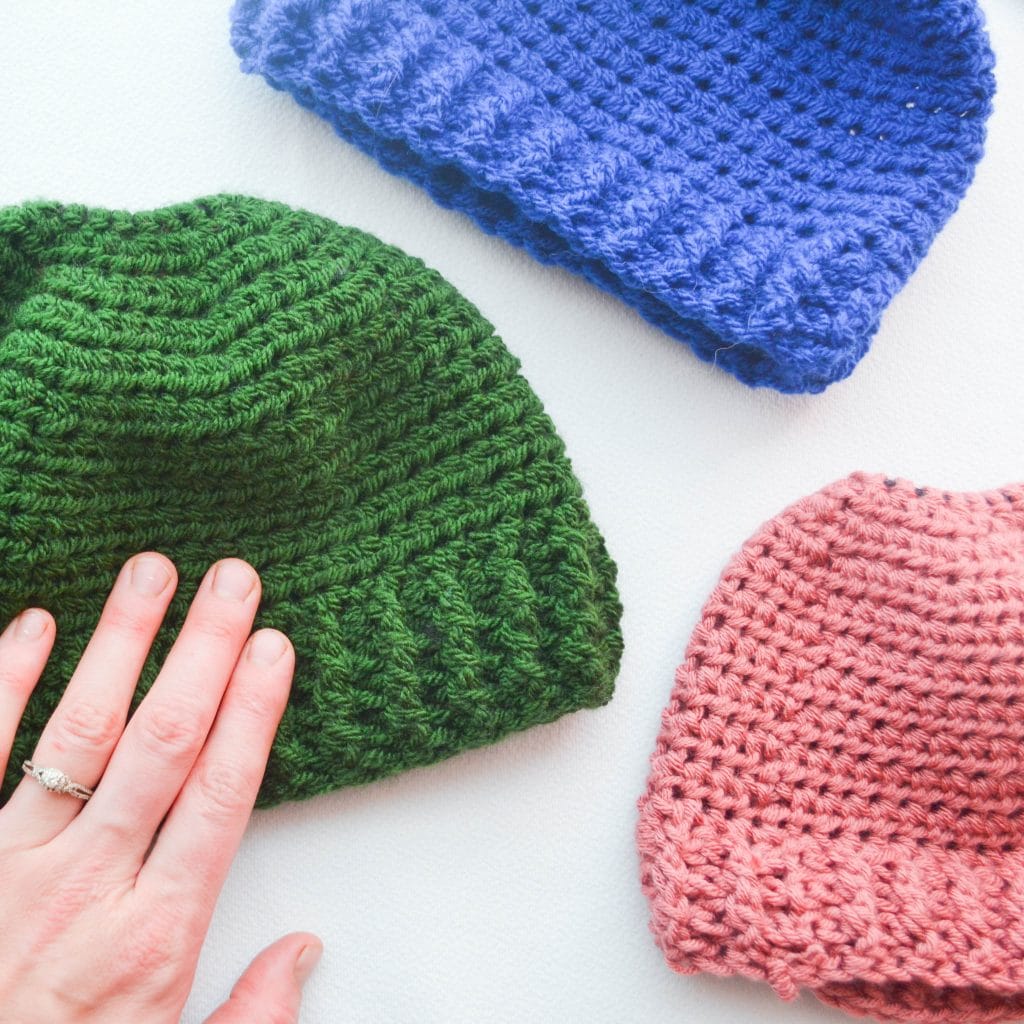 Want a few popular patterns as free PDFs?
About This Project
The Cozy Cathy Gloves use a basic shape and a little bit of seaming to create gloves that will fit most adult women. It matches the Cozy Cathy Earwarmer, which you can learn more about here.
The Cozy Cathy Gloves are originally being published as part of the 2020 Crochet Spree. If you happen to be discovering it while the Spree is still going from November 27th to December 24th, 2020, be sure to enter the giveaway below! You can also see more details about the spree on this page.
---
Materials Needed
To crochet a pair these fingerless gloves, you will need:
H/5.00mm hook
K/6.50mm hook
76 yards of aran/worsted weight yarn(I'm using Paintbox's Simply Aran in Paper White
6-7 yards of Lion Brand Go for Faux yarn.
Skill Level
As the name hints at, the cozy cathy gloves and the matching earwarmer both use the Catherine's Wheel Stitch(you can find my tutorial here). This stitch pattern uses single crochet and double crochet stitches primarily. If you already know these two basic stitches, then you are well on your way.
---
However, to crochet the Catherine's wheel stitch you will also need to work multiple stitches together(such as dc7tog, which means starting seven separate double crochet stitches, but finishing them all together). Part of the gloves also involve working stitches in the back loop only(BLO).
Finally, working with fur yarn such as Lion Brand's Go For Faux can feel odd if you've never done it before. The fur trim is added last, with a larger hook size, and a few considerations for working with it can be found in my post on how to create a fur stocking topper. The fur really adds another dimension to these gloves, so it's worth it!
All things considered, these fingerless gloves could be considered an advanced beginner or intermediate-level design.
Final Thoughts
If you like this design for Cozy Cathy Gloves, be sure to get on the list for updates from Amelia Makes. Each week I send out new projects, crochet tips and tutorials, behind-the-scenes info, and other resources for my readers. Become a Vault Member: The Crochet Maker's Vault is my exclusive membership for crocheters which allows you to access ALL of my patterns in one place.
Grab it here:
Keep the Crafting Delightful!
Amelia
Crocheting with a Catherine's Wheel Stitch, and adding faux fur yarn in the trim, make the Cozy Cathy Gloves a unique and feminine fingerless glove design.
You might also like: