Chair Socks are a great way to use up a little yarn. With this simple crochet pattern you can quickly protect your floor from scratches.
Do you like the sound of furniture scraping across a wooden floor? Me neither! It's an irritating enough sound under normal circumstances. Aside from that, those scraping sounds can mean real scratches on the floor that really add up over time. Add a sleeping baby in the next room, and lately this has become one of my top sounds to avoid.
Since I love to make what I need or want whenever it's practical, I was excited the first time I saw that people actually make their own little cozies to go on the bottoms of chairs and solve this problem. They're called chair socks!
Below you'll find my own original (and pretty cute in my opinion) pattern to crochet your own chair socks. Each one takes about fifteen minutes to complete, so they make a very quick project. In fact, once you get going you could probably do enough for all your dining room or kitchen chairs in just a day or two! They also make a fantastic small project to have in your purse and work on between errands.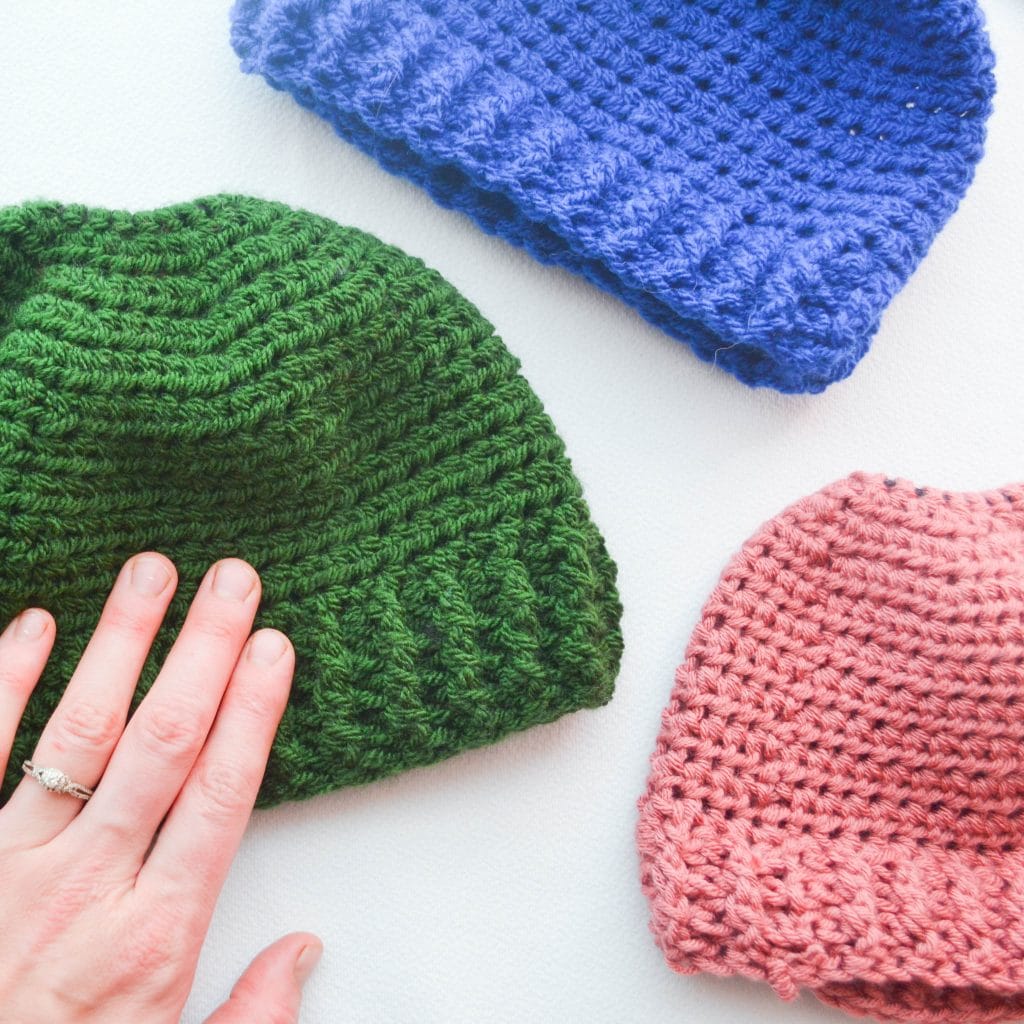 Want a few popular patterns as free PDFs?
I would consider this pattern to be at the level of an intermediate to advanced beginner. You will be crocheting in the round, using the magic loop technique, using half-double crochet stitches, crocheting into the front loop only, and skipping a few stitches in the very last row. If you are unfamiliar with any of those terms or techniques, feel free to look them up and practice a little bit before attempting this pattern. Either way, I think you'll find that it's pretty easy!
The finished diameter of these chair socks is about 1½ inches, but you can also experiment with changing hook sizes to fit slightly different chairs. The original pattern works for several different styles of chairs in my home(as you can see in my pictures above), but once you make one you may find that it can be easily customized to make other sizes that you may need for your furniture.
Here are the few abbreviations I use:
ch: chain
hdc: half-double crochet
ss: slip stitch
(every round ends with a slip stitch, but it is only mentioned the first and last time).
Materials needed:
Approximately 8-10 yards of a lightweight worsted yarn per chair sock(something easily washable is probably best).
Size F/ 4.0mm crochet hook
You can grab the pattern here and get started right away! Below, you'll see some examples of these chair socks made by other crocheters.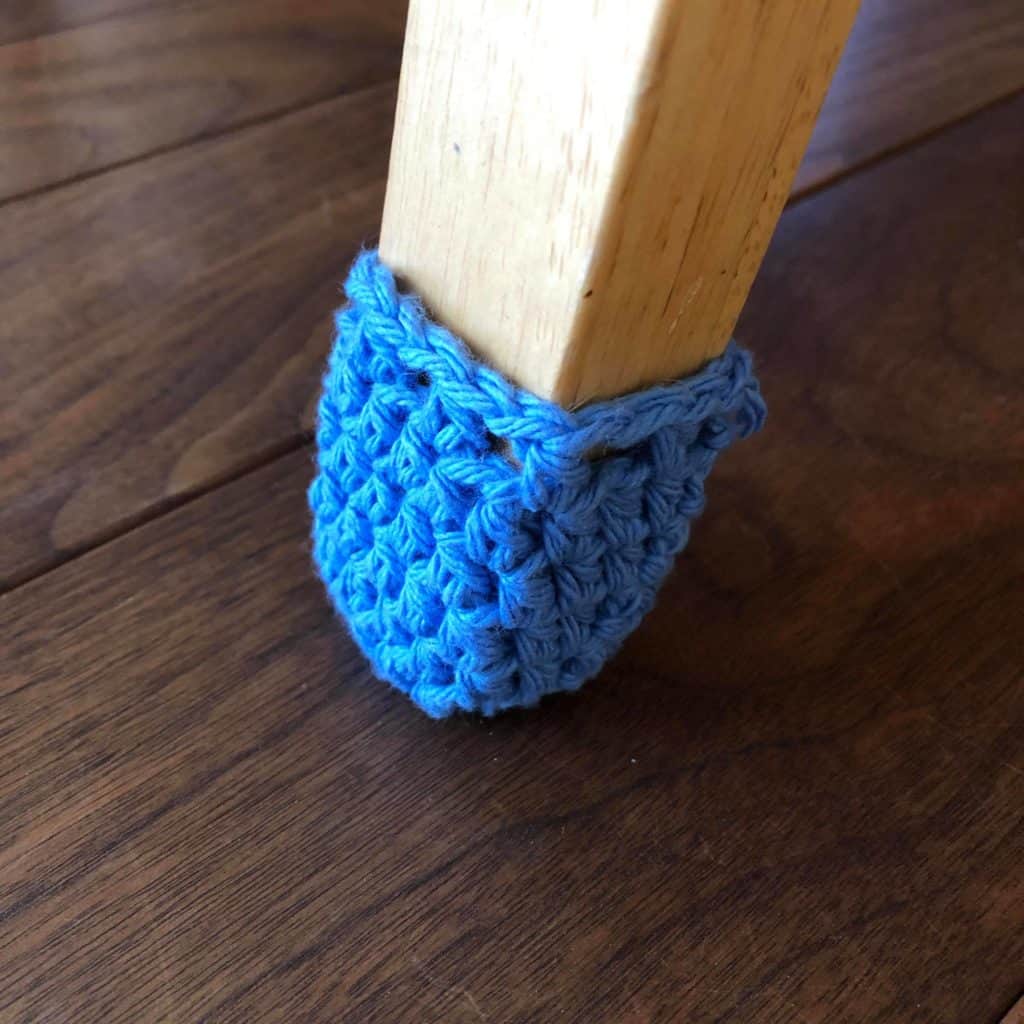 Now whenever you hear someone's chair squeak annoyingly across the floor, you can remember chair socks and use this pattern to whip up a few more so that you never have to hear those sounds from that chair again. Whenever the socks start to get dirty or dusty, simply toss them in with your next load of laundry to get them clean and brightened up in no time.
Keep the crafting delightful!
Amelia