This Crochet Gnome is a minimalistic design that uses less than 100 yards of yarn.
Today's project is a very simple little gnome friend!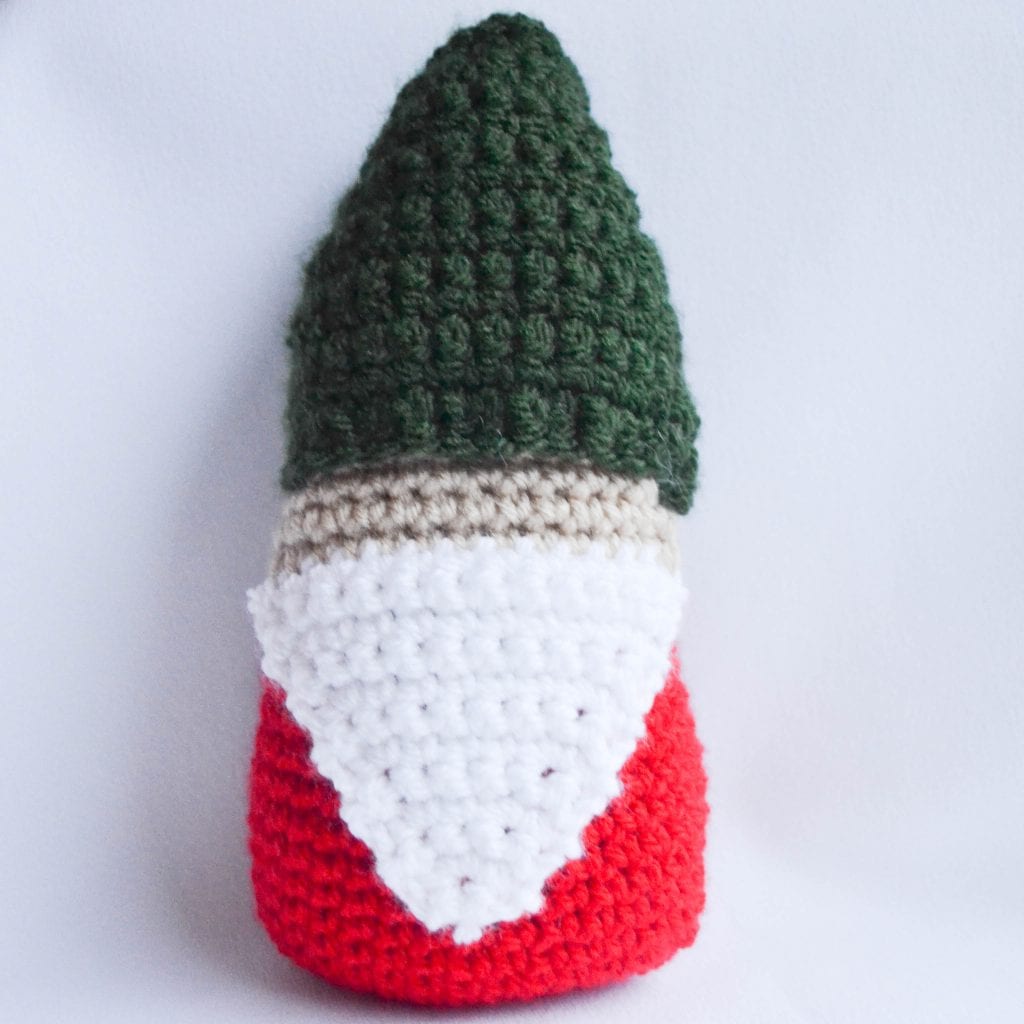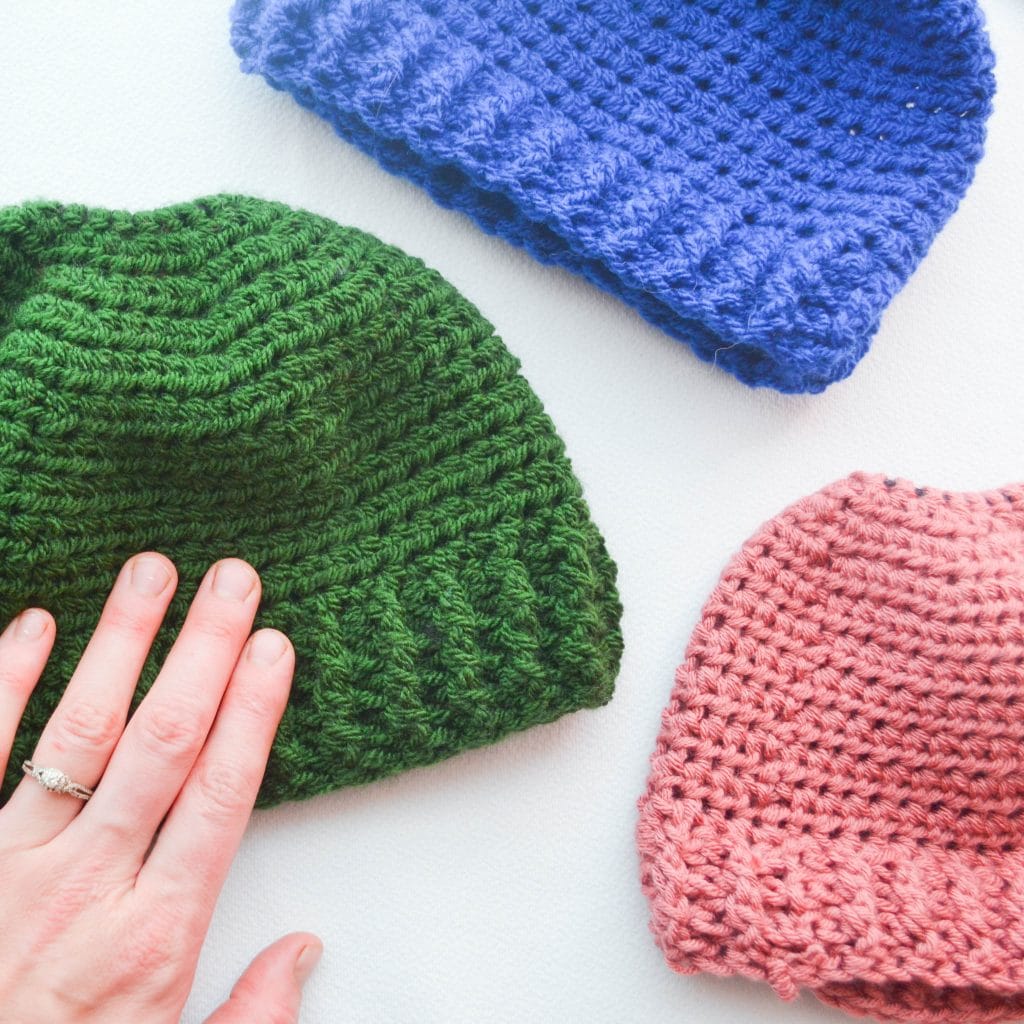 Want a few popular patterns as free PDFs?
About The Easy Crochet Gnome
The pattern for this gnome includes just a few easy pieces: the beard, the body(which is done in two colors) and the hat. The body portion is worked from the bottom up, and then the hat is stitched on after it is done and both pieces are stuffed. Finished, the gnome stands about 9" high.
Obviously good for a toy or a small accent pillow, this gnome can also be used as a part of your holiday decor. While the gnome is very soft and rounded, the bottom is flat and large enough that the gnome can stand upright, depending on how firmly it is stuffed. If you want the gnome to be able to stand on it's own, you can keep this in mind and test your own results as you stuff it with fiberfill.
This little gnome friend also happens to be part of the 2020 Crochet Spree. If you happen to be discovering it while the Spree is still going from November 27th to December 24th, 2020, be sure to enter the giveaway below! You can also see more details about the spree on this page.
Materials Needed
To crochet your own gnome with this pattern, you'll need:
H/5.00mmm hook
About 80 yards of aran/heavy worsted weight yarn
Scissors
Tapestry Needle
Pom Pom(optional)
A few handfuls of fiberfill
While I chose to keep my gnome very minimal and did not add a pom-pom, putting one on the top of the gnome's hat would be a cute variation. You can find my own tutorial for making diy pom-poms here. Note that if you do want to add a pom, the yarn for making your own is in addition to the 80 yards that's listed above.
SKill Level
While this gnome is worked in a few different pieces, it is still an easy/beginner pattern overall. If you are comfortable working in the round and can crochet consistently using single crochet, then this pattern should turn out very cute for you!
Final Thoughts
Become a Vault Member: The Crochet Maker's Vault is my exclusive membership for crocheters which allows you to access ALL of my patterns in one place.
Sign up- Each week I send out new projects, crochet tips and tutorials, behind-the-scenes info, and other resources for my readers.
Grab it here:
Keep the Crafting Delightful!
Amelia
The Easy Crochet Gnome design is a simple way to create this trendy, festive plushie.
You might also like: