The Straightforward Soap Sack is a beginner-friendly crochet soap sack pattern that uses only one stitch and fits most standard soap bars.
The soap sack is a sort of interesting invention, but it's useful for several different reasons. Here, you can download a free and east crochet soap sack pattern that only uses one stitch and that can be made in as little as fifteen minutes.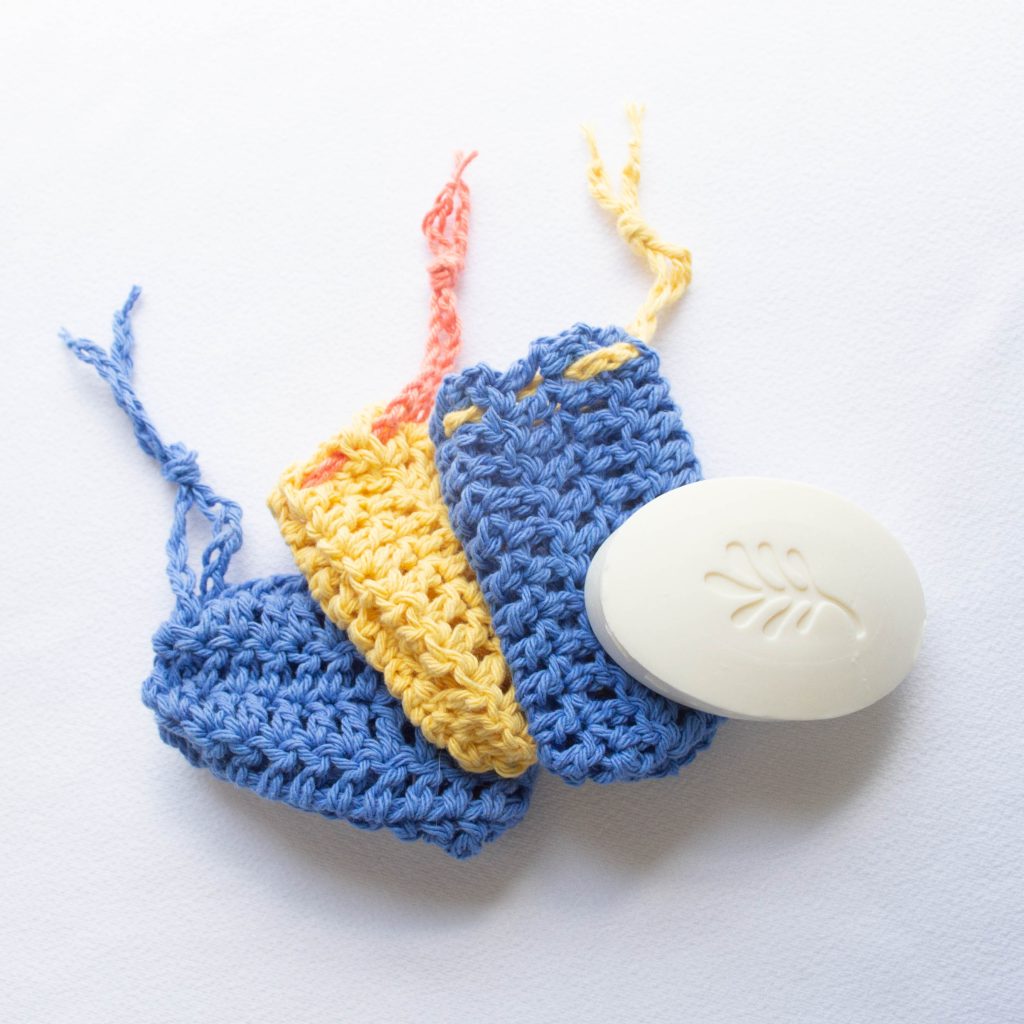 Benefits of Using a Soap Sack
Crocheting a soap sack(also called a soap saver) is useful and convenient in a few different ways. As the name implies, the main function of a soap saver is to keep soap from being wasted. Instead of losing small pieces of soap as the bar breaks apart or gets soft, the sack keeps it all together and prevents loss. Not only does this cut down on waste, but it also saves money over time.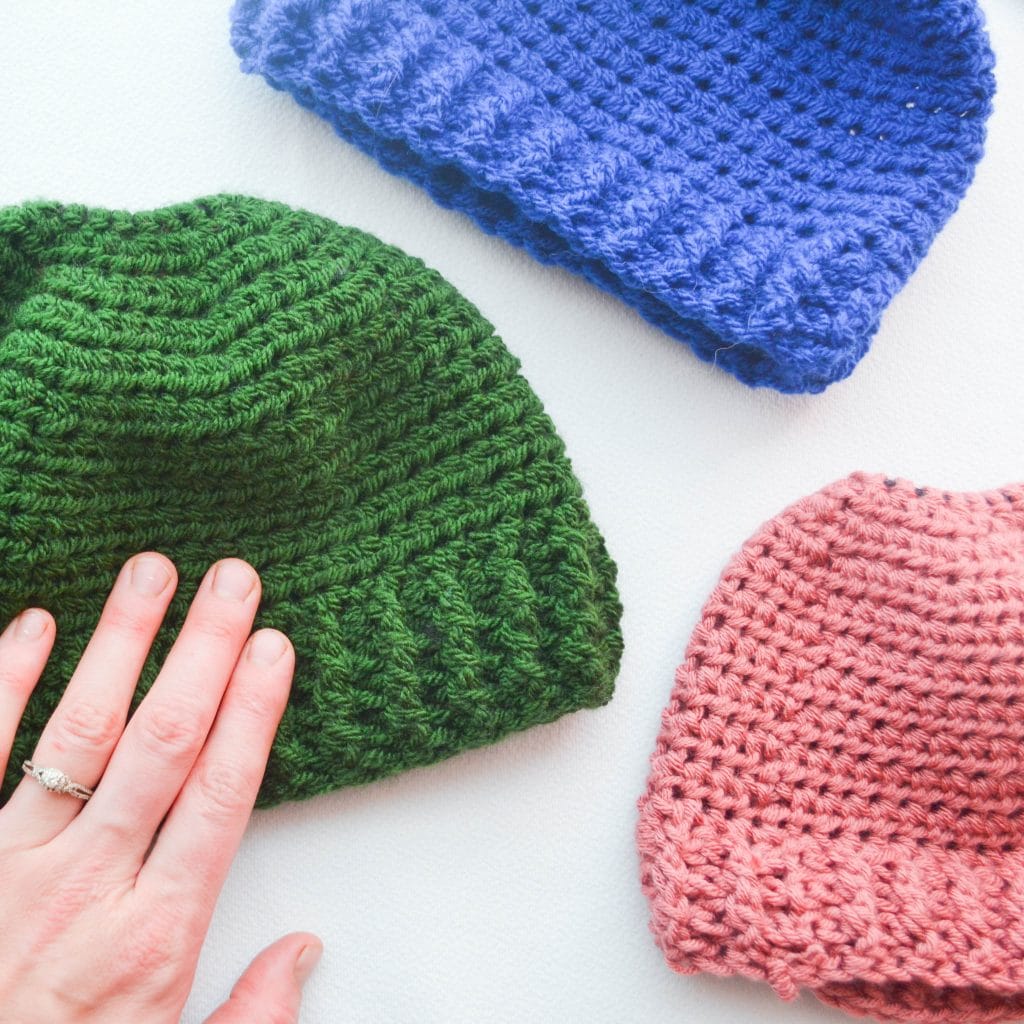 Want a few popular patterns as free PDFs?
Along with that, a soap saver will often have a tie that doubles as a way to hang your soap(this design has that feature as well). This allows the soap to drain and dry some between uses and also contributes to less waste. Beyond these practical benefits though, crocheting a soap sack is also just a way to make something pretty and useful for the bathroom, and makes a nice addition to any crochet bathroom set.
About this Design and Materials
This design, which I call the straightforward soap sack, is an easy crochet pattern that is even sutitable for beginners. It uses medium weight cotton yarn, which is easily available, and fits most commercial bars of soap.
Making this design is also very quick. While everyone works at a slightly different pace, it takes me a mere 15 or 20 minutes to work up one of these. And, while construction requires a quick seam, there is no shaping or working in the round required.
The actual materials list is as follows:
H/5mm hook
About 18 yards of aran/medium weight cotton
Scissors
A tapesty needle(optional, for weaving in ends)
Crochet Soap Sack Directions
Ch 14

Row 1: Skip 2 ch and dc into the third ch from hook. Dc in to every other chain for a total of 12 stitches. Ch2 and turn.

Rows 2-10: Dc in every stitch. Ch2 and turn to start the next row(except on row 10).
Without cutting your yarn, fold the rectangle you have now made in half width-wise, like a small book. Taking your hook, ss down the long edge and then across the "bottom" edge, leaving one end of the soap sack open. Cut yarn and bind off.

To make a tie, make a chain of about 35 stitches. Trim the yarn tails short at the ends and weave the tie around the open end of the soap sack. Tie the two ends together so that it can be hung, but also opened and pulled closed.

Enjoy your finished project!
Video Tutorial
New! enjoy this full video tutorial for this project, to make crocheting the soap sack even easier.
Final Thoughts
It's been great having you at Amelia Makes today! If you like this project, be sure to get on the list for updates and so you can be the first to see new projects just like this one. Each week I send crochet tips and tutorials, behind-the-scenes info, and other resources for my readers. Plus, as a bonus for signing up you'll immediately get my mini bundle of surprise patterns straight to your inbox!
Grab it here:
I'd love to hear how you use this design, and hope you enjoy the ease of such a simple pattern.
Keep the Crafting Delightful!
Amelia
A beginner-friendly crochet soap sack pattern allows you to make your own convenient and cost-saving soap holder in just fifteen minutes