The Star Stitch Stocking uses a classic stitch pattern to create a family heirloom of a crochet stocking pattern
Today, it's my pleasure to bring you a crochet stocking pattern that is both unique and versatile. After making a few stockings to hang in my own house last Christmas, I knew it was time to include one here on Amelia Makes. The result is this design, which has the classic feel of a holiday favorite.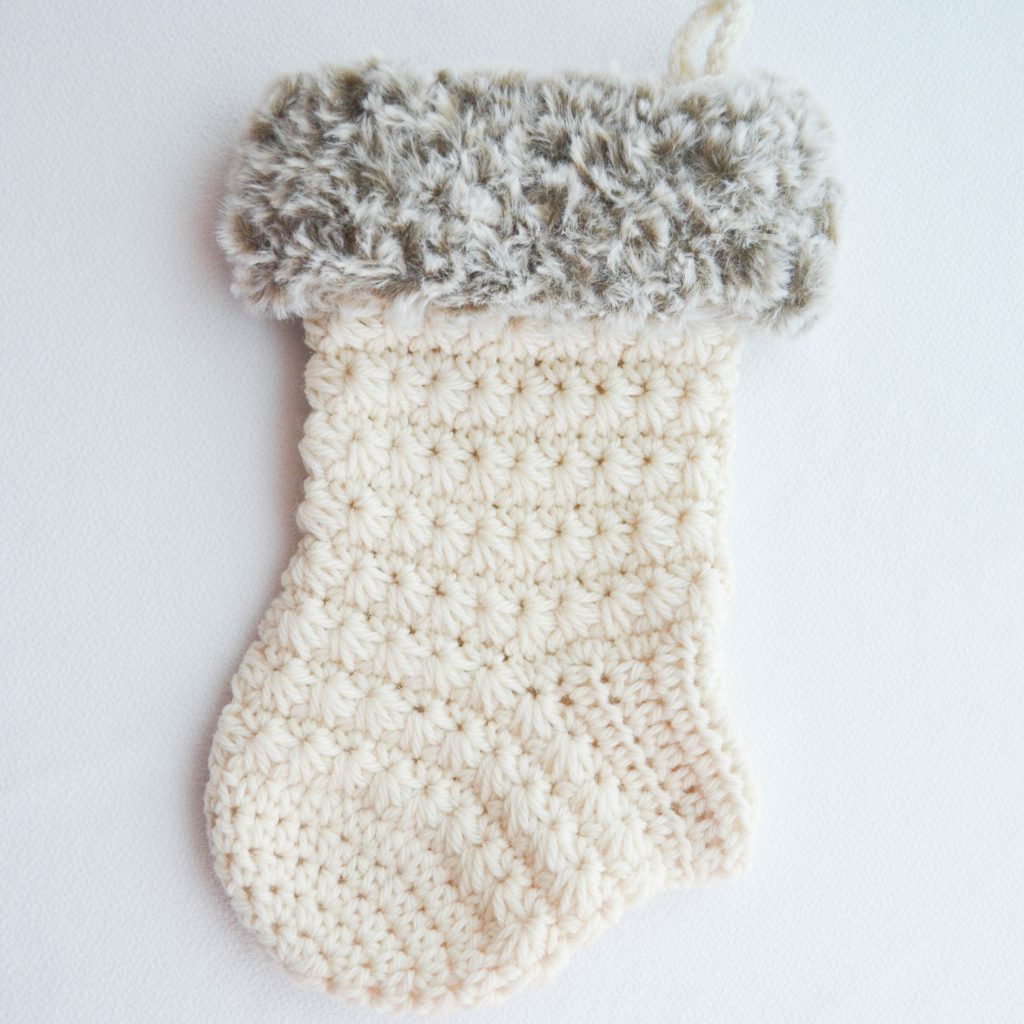 (Note: This post contains affiliate links, meaning that if you make a purchase it may benefit me at no extra cost to you. You can read all of my affiliate disclosures and other disclaimers on the disclaimers page. )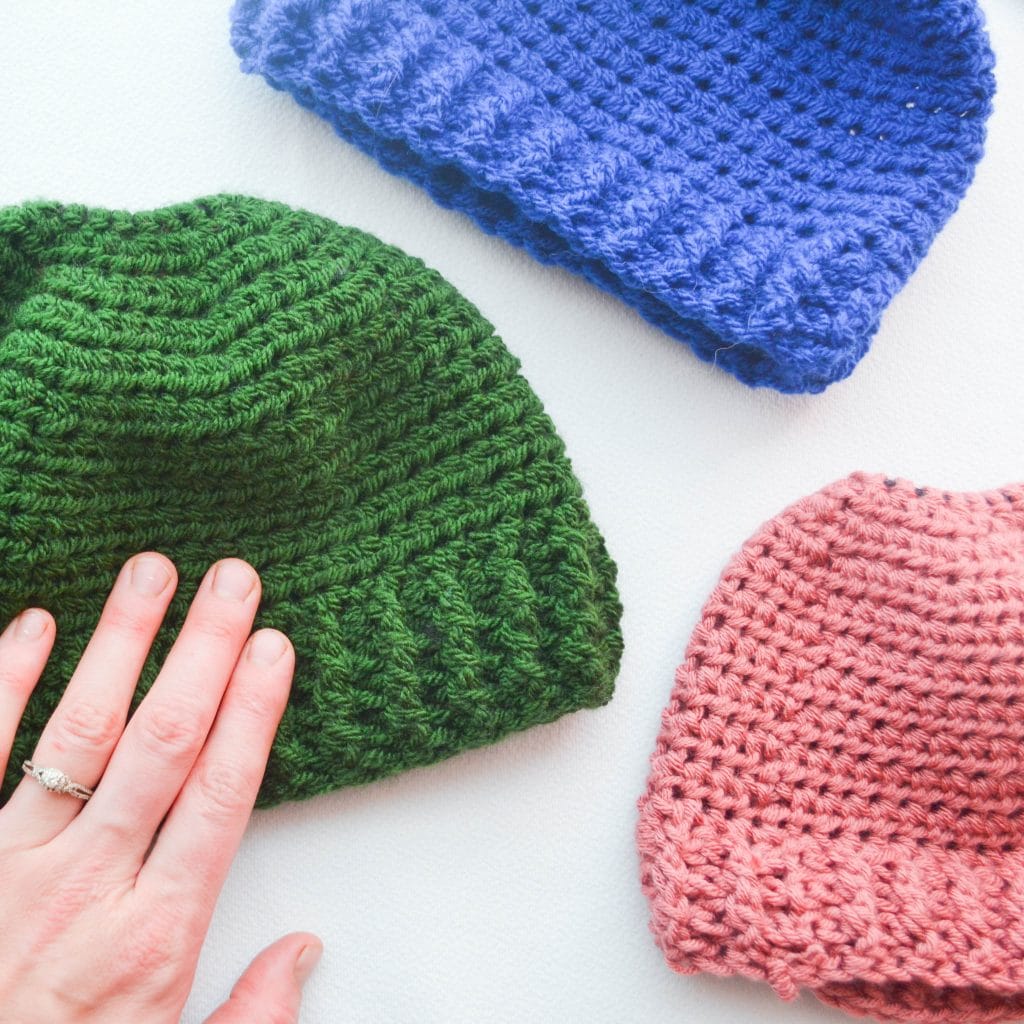 Want a few popular patterns as free PDFs?
Keep going to read more about the stocking on it's own, as well as the matching fur topper!
About This Project
The Star Stitch Stocking could be suitable for anyone. It measures a foot loong when finished and 6″ wide. If you choose to make the matching topper pattern using fur yarn, the entire project is more like 8″ wide.
This stocking pattern is also a part of my series, the 2020 Crochet Spree. If you happen to be discovering it while the Spree is still going from November 27th to December 24th, 2020, be sure to enter the giveaway below! You can also see more details about the spree on this page.
Materials NeededTo make just the main stocking, you will need the following:
150 yards of aran yarn.
H/5.00mm hook
Scissors
Tapestry Needle(for weaving in your couple of ends)
For my stocking, I used most of one skein of Cascade 220 Wool. This yarn provided such beautifully defined "stars" in this star stitch pattern. The gauge of this stocking also turns out nice and sturdy with a squishy wool like this. I know that I can put several gifts in this stocking and it will still keep its shape.
Soon, I'll also have more information up specifically on the fur topper that you can crochet for this stocking. Plus, the directions for that can be used for any size stocking that you might like to add fur to!
You can also sign up for ongoing and easy access to ALL of the patterns published here on Amelia Makes, by using the Crochet Maker's Vault.
SKill Level
The Star Stitch Stocking is worked from the toe up. The written pattern for this stocking is broken up into different sections for the toe, the foot, the heel, and the leg/cuff. Most of the work is done in rounds.
The heel portion is made to be a bit simpler than if you were crocheting a sock to wear. Instead of turning the heel with short rows(something that can be quite fun, but rather challenging to master), the heel of this stocking is worked in a few rows worked normally, and then seemed up the back.
Obviously, the stitch used the most in this design is the Star Stitch. The star stitch is a little similar to the Jasmine Stitch in the sense that you pull up multiple loops of yarn and finish them all together to create the "cluster" that becomes a star(the Jasmine Stitch uses puff stitches in the same kind of combination).
If you have never done this stitch before, I suggest you work a swatch of it to get comfortable before using it in rounds to make this stocking. The directions are written so that the star stitch pattern will line up perfectly before and after the heel is worked.
If you are comfortable with both working in the round, and with crocheting the star stitch, then this pattern will not seem too challenging. It's a pattern that could be labeled "advanced beginner".
Final Thoughts
If you like this design, be sure to get on the list for updates from Amelia Makes. Each week I send out new projects, crochet tips and tutorials, behind-the-scenes info, and other resources for my readers. Join the Maker's Crochet Vault. This is where I upload all of my patterns, including others that aren't available in their full versions here on the blog.
Keep the Crafting Delightful!
Amelia
The Star Stitch Stocking Pattern includes directions for an optional fur topper that you can crochet to add to this classic design.
You might also like:
P.S.-Don't forget to Pin this for later!