It's here at last!
The design I get to share with you today is something that I've been working on for months and have been so, so excited to finally share with you. This cabled cowl design with bobbles really embodies what fall and the changing of seasons causes us to feel: excited, but ready to be cozy.

Would you like the free pattern for this Cowl?
(Note: This post contains affiliate links, meaning that if you make a purchase it may benefit me at no extra cost to you. You can read all of my affiliate disclosures and other disclaimers on the disclaimers page. )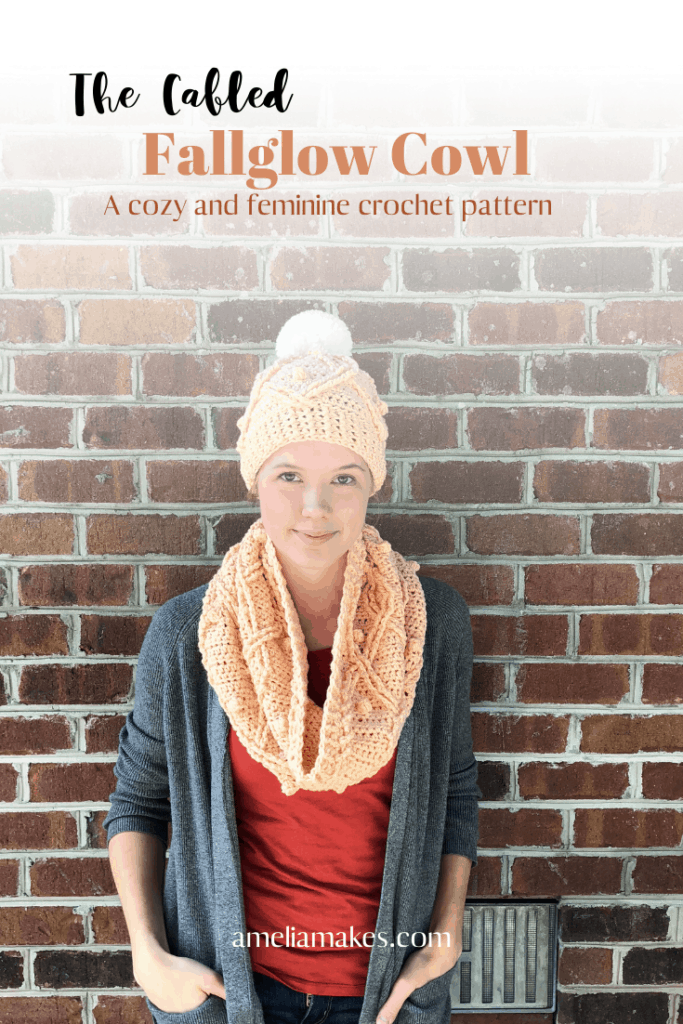 This pattern is newly published on the Joy in Motion crochet blog. In addition, there are a couple of other ways you can grab it for yourself, which I'll get into below. I hope you'll enjoy the rich texture of this pattern as much as I've enjoyed working on it.
Video Swatch Tutorial
Below, you can see a video for practicing a swatch of the Fallglow cable design that I used in this project:
Why Fallglow?
In trying to come up with a name for this design, I kept thinking of how the sunshine starts to look in the fall when it's coming through all kinds of orange and reddish leaves. Different than any other season, the light can sometimes get a rosy filter when it comes through those maturing leaves just right.

And, like I mentioned above, there's just an excitement about fall that gets everyone happy to pull out their cozy layers and get outside in new ways. The designs for this cowl(and the matching hat that will be coming very shortly) are called Fallglow both because of this beautiful fall light and because of the excitement we get to see it.

About the Yarn
In wanting to make a pink cowl with this whole "Fallglow" concept, I was SO happy to find this beautiful wool from Sugar Bush Yarns. Guys, this yarn is some of the loftiest, most delicious yarn I have ever worked with. The smooth texture sets off cables so distinctly, while the many small plies in the yarn make it light and almost fluffy in texture at the same time. Plus, it's pure Merino goodness and it's hard to go wrong with that.
I've created the Fallglow designs in the color of "Pacific Peach" because it's just the right sort of pink for the Autumn light that was on my mind. But, this yarn also comes in dozens of other colors that are just bursting with that vibrant-but-natural feel. I'm already trying to think of what else I could make with this yarn…
Check out this Sugar Bush yarn for yourself here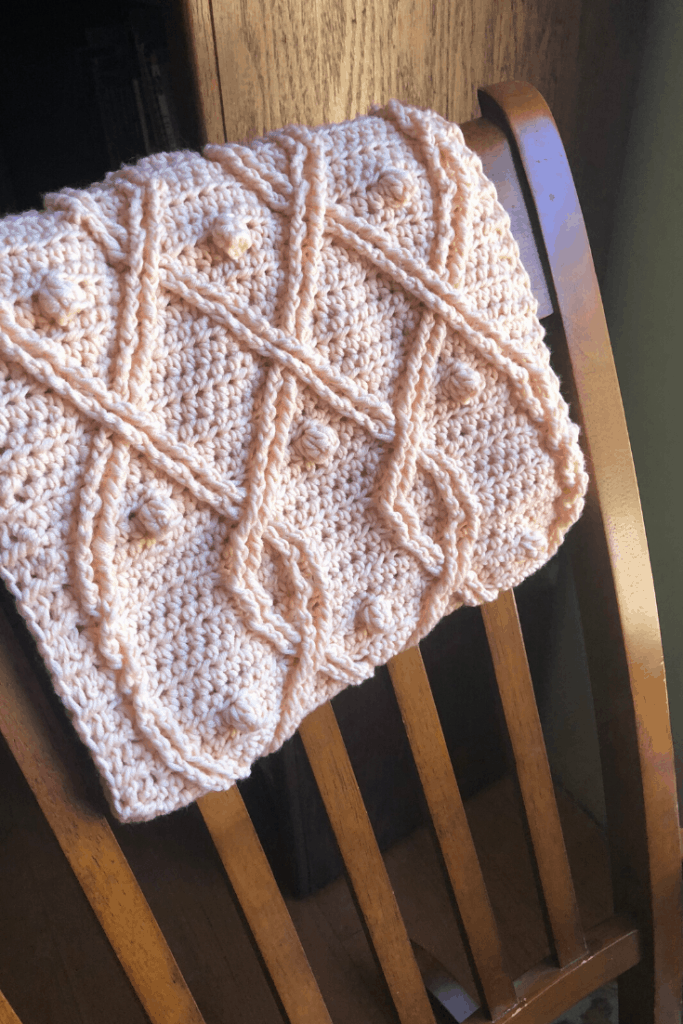 How to get the pattern
Now as I mentioned, you can read more about the Fallglow Cowl and see the entire pattern on the Joy of Motion blog(and see plenty of other neat designs while you're there!)

However, If you'd like to download this pattern for yourself you can do that right away! The download may be able for purchase a copy. OR, you can also get it by subscribing to my email list. Subscribing means that you'll get updates from me with weekly crochet tips! As a bonus, I'll send you this pattern for free:

So there you have it! Head on over to Joy of Motion if you'd like to see the full pattern for the Fallglow Cowl, and grab a download if you'd like to keep it for yourself. Either way, be sure to pin this design to share it for later. Happy crisp weather crocheting!
Keep the crafting delightful,
Amelia
P.S. Be on the lookout for the matching Fallglow Beanie. It will be right here at Amelia Makes really soon!