This Tiny Crochet Flower can be whipped up in just a few short minutes, and makes a cute addition to virtually any project.
Today we're back with another free pattern as part of the Floral Wreath CAL. This time, our free design is for something that I am simply calling the "tiny flower"
This miniature crochet bloom is actually made in two pieces-the main flower piece and the center- and the whole thing can be whipped up in just a few minutes. The yardage you need to crochet one of these is very minimal, and like all of the patterns in this series it would make a great stash buster when making lots of flowers. Or, if you just want to make one or a few of these, they would make a great accent on pretty much any projects.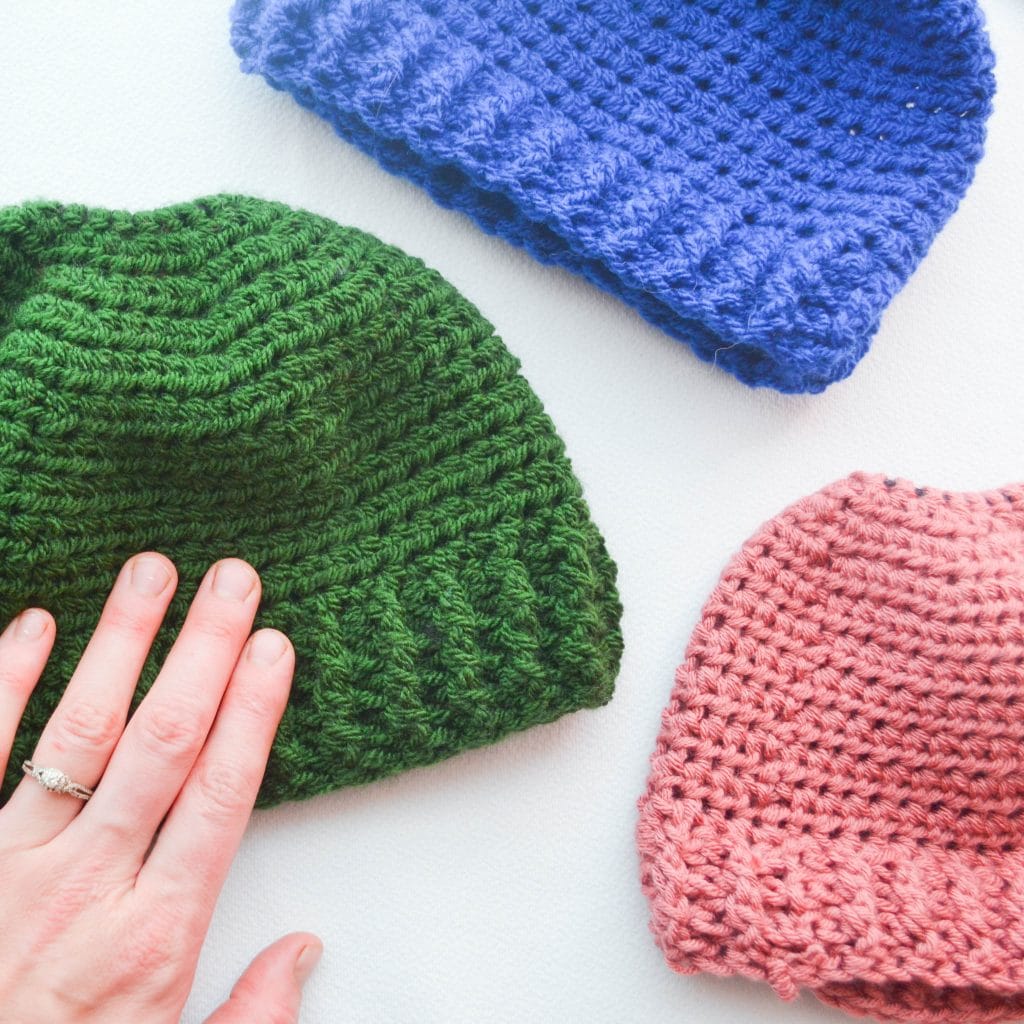 Want a few popular patterns as free PDFs?
Keep Reading Below for all the details you need to crochet this flower-including the video tutorial!
On This Page(click on any link to jump down)
About The Crochet Mini Flower
Gauge
The official gauge for this project is 10 rows and 9 stitches for 2x2in using dk yarn and an e/3.5mm hook. However, I would like to stress that it is NOT critical to exactly match that gauge in order to successfully crochet this tiny flower(or any of the flowers in this series for that matter).
You can easily create this daisy using other weights of yarn. However, I would personally recommend keeping your hook size small enough(compared to your yarn) that the stitches stay fairly tight, so that your daisy doesn't turn out floppy and loose.
Sizing
Made with the yarn and hook size that have originally been used, this tiny flower is only about one inch across. Feel free to play with using other yarn sizes and/or hook sizes to get flowers that are larger or smaller.
Materials Needed
For each tiny flower that you'd like to crochet, you will need:
DK yarn- each tiny flower uses up to 2 yards needed for color 1(for the whole flower piece), and less than half a yard needed for color 2(for the center piece).
An E/3.5mm hook
Scissors
A tapestry needle(this is optional optional, but good for weaving in ends(link to weaving in ends post).
SKill Level
This tiny flower is worked in the round, but uses very basic stitches and would be suitable for a beginner to try.
Tiny Crochet Flower Pattern Directions
Pattern Notes
All patterns are in US terms
It is not critical to exactly match that gauge in order to have success making these designs.
Feel free to experiment with yarn weights and hook sizes that are different from the original pattern(s).
Repeats are shown inside of **
Abbreviations Used
CH – chain (yarn over, pull loop through)
REP-repeat
SC – single crochet(insert hook, yarn over, draw up a loop, yarn over, and draw through two loops)
SS-slip stitch(insert hook, yarn over, draw up a loop through the work and through the loop on your hook)
ST/STS – stitch/stitches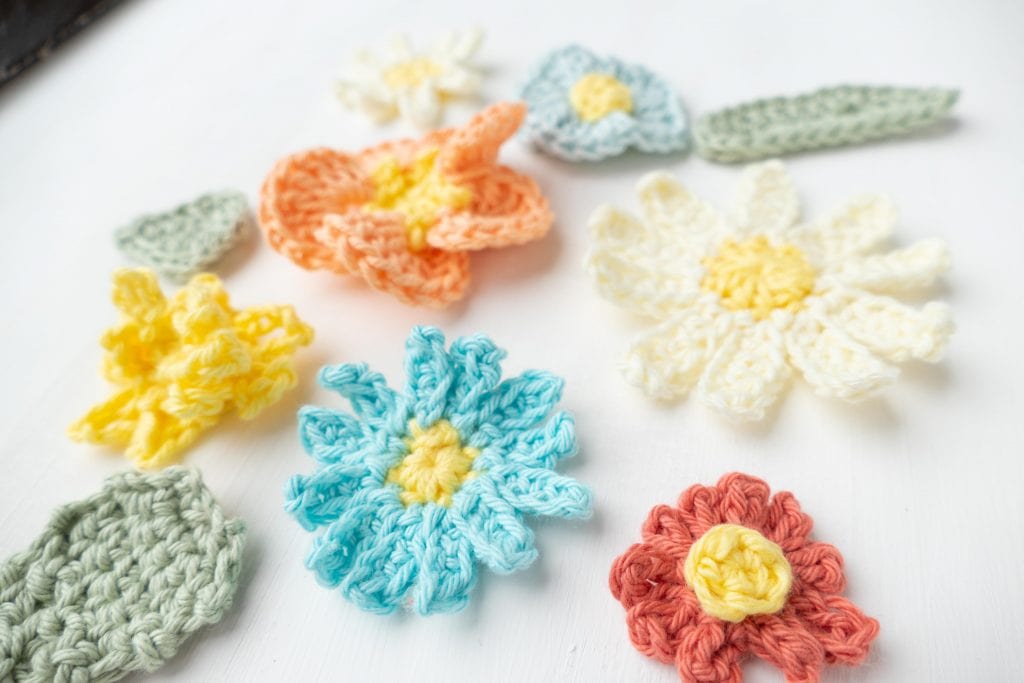 Directions
In color 1
Setup: ch3 or 4 sts and ss in your first chain to make a very small loop. OR, alternatively, create a magic circle.
Round 1: *ch5, sc into the center of the loop* Rep 9x(10x total). SS into the bottom of the first ch5. Bind off.
Switch to color 2
Create a magic circle, leaving a generous tail. Ch2, and then sc4 into the magic circle. Ss in to the top of your ch2 to close the round. Bind off, leaving another generous tail at the end.
Using the ends from your small circle, place it into the center of the flower, and tie the ends securely on the other side.
Video Tutorial
Reader Feature
Want to be featured for crocheting your own tiny flower from this pattern? Simply fill out this form and include a picture of your own project from this pattern(or, a project that features it. If you're featured, I'll send you a gift just to say "thanks!"
Final Thoughts
It's been great having you at Amelia Makes today! If you like this project, be sure to get on the list for updates and so you can be the first to see new projects just like this one. . Each week I send crochet tips and tutorials, behind-the-scenes info, and other resources for my readers. Plus, as a bonus for signing up you'll immediately get my mini bundle of surprise patterns straight to your inbox!
Grab it here:
Keep the Crafting Delightful!
Amelia
This Tiny Crochet Flower is a perfect introduction to crochet flowers for beginners, or for anyone who likes the idea of making cute and tiny things!
You might also like: