I don't know about you, but nice towels are a small luxury of life. They can take a simple part of a daily routine and elevate it to something more enjoyable.
It may be a small thing to get fresh towels a little more often, but it's kind of surprising how much of a difference it makes. In the kitchen, having fresh and unstained towels make the dishes less of a chore. A normal bath or shower is a little more luxurious with a towel that, well, at the very least doesn't have holes in it.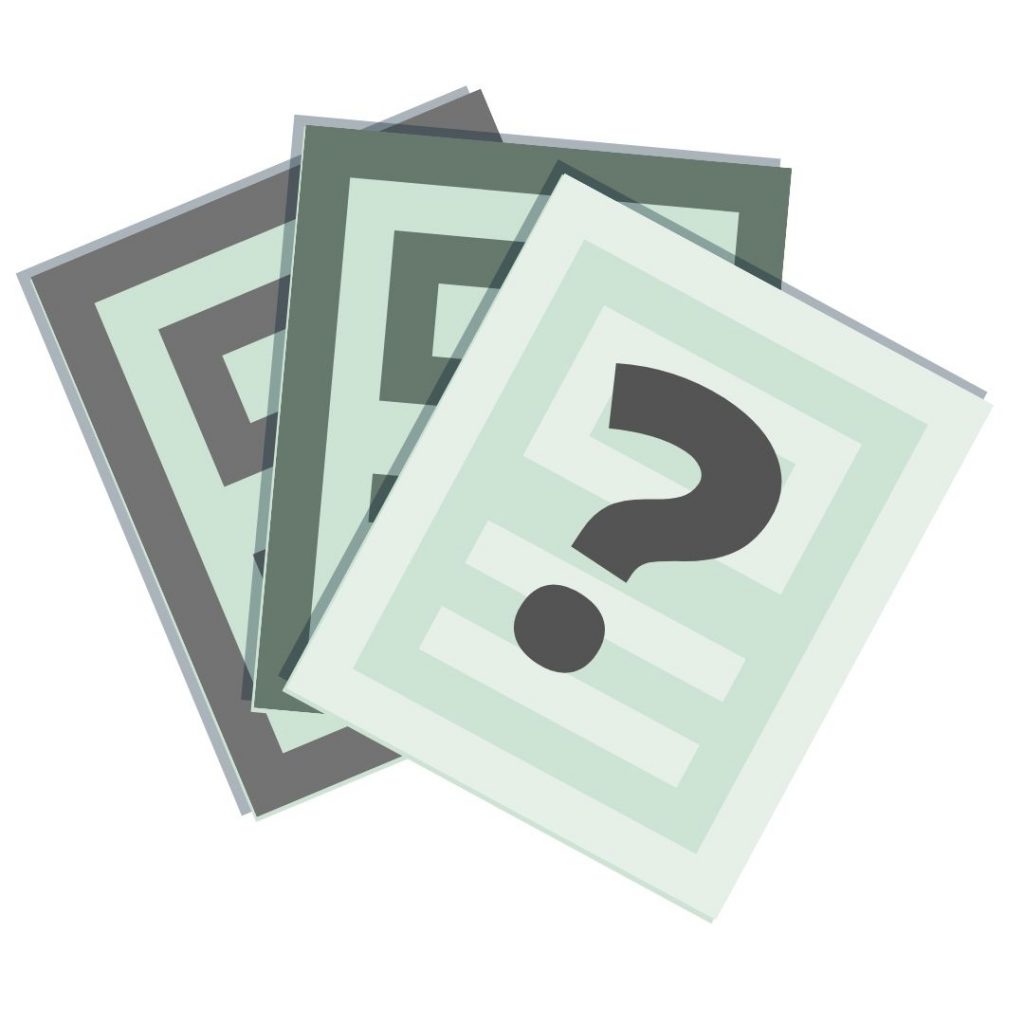 Hey there! Grab some of my best patterns FREE as a bonus for joining our list! Just let me know where to send them here:
And when it comes to crochet, towels are actually a really great projects to work on. For one thing, they are flat and simple rectangles, which means there is no shaping to pay attention to. Also, they are easily done in very simple stitches(although there are more decorative designs out there, especially for washcloths). Both of these things mean that crocheting a towel is a great way to practice crochet as a beginner, and also a nice "easy" project for anyone.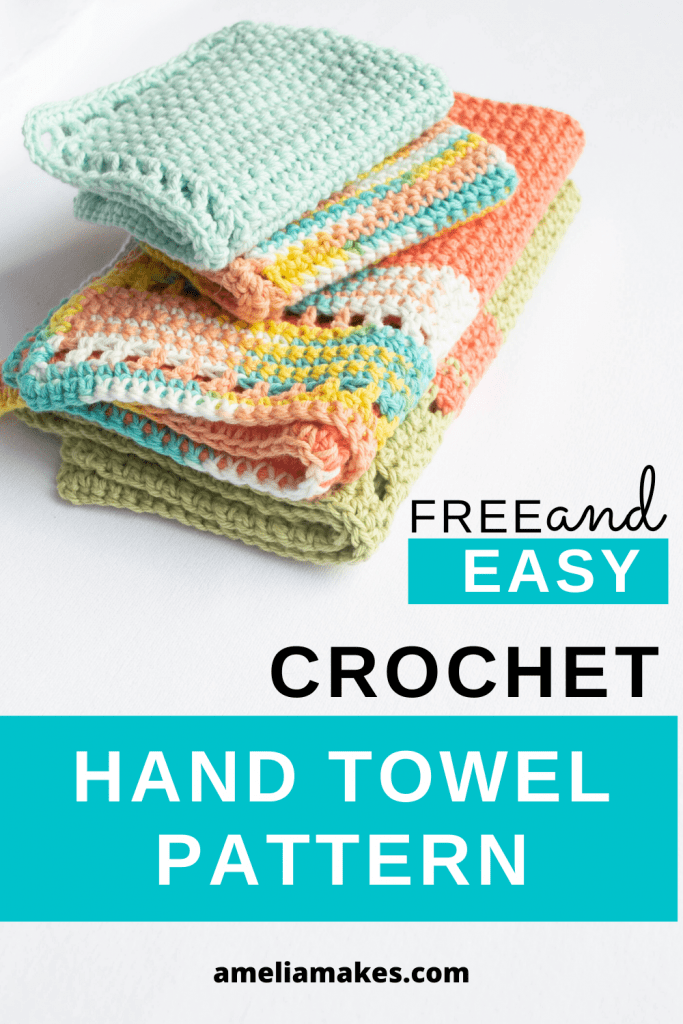 About the Pattern
With this in mind, I've put together the Trevi Towel Pattern. It's created to be very practical and last a long time. But, it has a few rows of simple decorative lacework to add a little more visual appeal. Worked mostly in single crochet, the texture turns out much like a tightly woven fabric. If I do say so myself, it's a pleasure to work with!
In this hand towel or dishtowel size, the Trevi pattern only takes perhaps a few hours to work up. Since my version is made in a cotton that changes from black and white, it ends up looking like marble. The finished product reminded me of something from Rome or Greece, and specifically fountains made of marble. So, I thought of the Trevi fountain and the name seemed to fit!
Below, you'll find the pattern step-by-step along with a few notes about crocheting this project. The end result measures about 10×24″, depending on how tightly the stitches are made. As a hand towel pattern, I would consider this to be suitable for beginners. But as I said earlier, it's a nice easier project for anyone!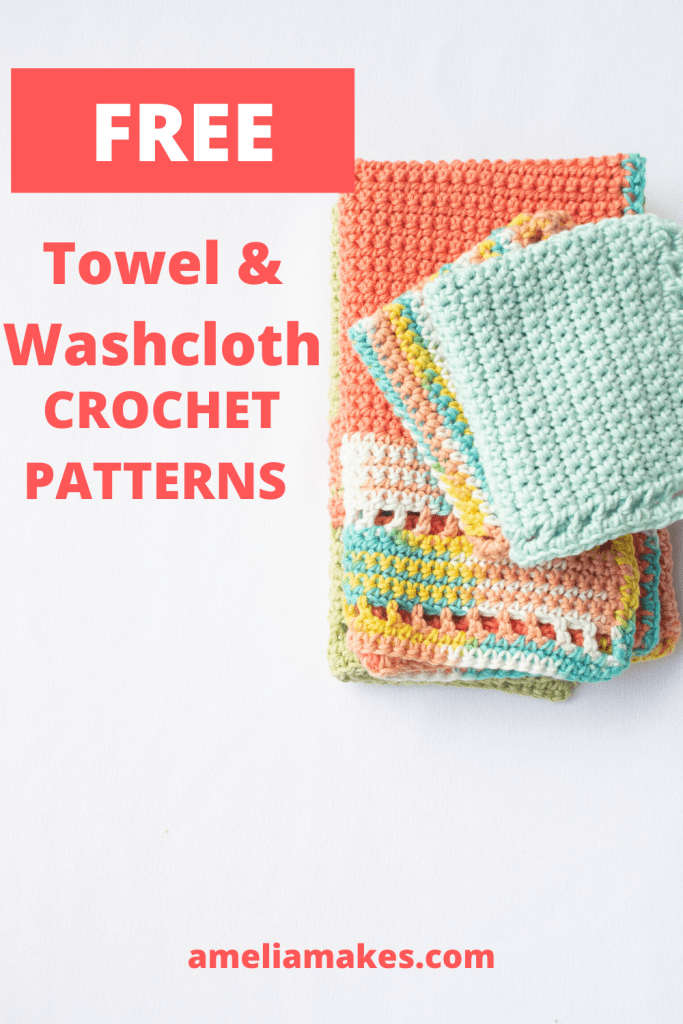 The Trevi Towel Pattern
Materials:
Size H hook
Approximately 160 yards of Size 4/Aran or heavy worsted cotton yarn.
If you would like a source with lots of different choices in your yarn, Love Crafts has a great selection. This link for their cotton yarns should take you to a page where the selection is already narrowed down to the weight you need for this hand towel pattern. With all the different colors available, you might even want to make towels that match the color schemes of each room!
Abbreviations:
ch-chain
dc-double crochet
When you see * *, everything inside the asterisks is meant to be repeated.
Directions:
Ch 34
Rows 1-2: sc across(33 stitches. This continues for the rest of the work)
Row 3: chain 3. Skip one stitch and dc into the next stitch. *ch1, skip one stitch and dc into the next stitch*. Repeat across, putting a double crochet at the end of the row.
Rows 4-9(6 rows total): sc. In row 4 and every row right after our pattern of double crochet stitches and spaces, I like to sc into the spaces where applicable and sc into the tops of the double crochet stitches where applicable. To me this creates more of a "window" effect. If this is confusing, please just sc in these rows however you'd like.
Row 10: repeat row 3
Rows 11-66 (56 rows total): sc
Row 67: repeat row 3
Rows 68-73(6 rows total): sc
Row 74: repeat row 3
Rows 75-76: sc.
Weave in your ends, and you're all done!
As I said, this pattern is overall pretty easy and simple as well. It's a good candidate for a "take with you" project-something you can have in purse.
With that being said, I would highly recommend that you check your stitch count every few rows or so while working this pattern. If your towel edges still turn out a little uneven or you just like a really finished edge, you can certainly do a row or two of single crochet around the whole towel as a final step.
Final Encouragement(and some ideas for you)
So with this hand towel pattern (or whatever you might have in front of you today), I hope you'll be inspired to work up some simple things that make the practical more enjoyable.
Now if you would like to take something with you, be sure to grab my mini bundle of surprise pattern pdfs. Not only will this give you a few really fun and pretty set of projects to try, but it will also give you another taste of what you can find in my Makers Crochet Vault.
Keep the crafting Delightful!
Amelia